The Maritime business has big problems with the drainage systems and this takes up many resources from the staff and the bad experiences from guests/customers often end up causing bad reputation. The problems normally regards cleaning/maintenance causing clogging, dry traps causing odours.
"The smartest and easiest product to use"
"The whole boat was smell free in a few minutes"
"You cannot imagine how pleased the owner was"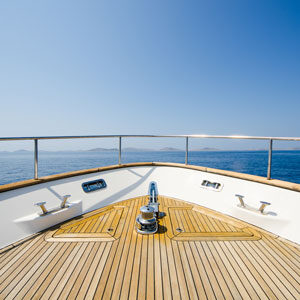 Sailing yacht Ireland
"My name is Neil Batt, I am a Captain of large sailing yachts and Motorboats. I have worked this job for over 40 years. This product GREEN DRAIN is the smartest and easiest product to use I have ever seen in my lifetime of working on boats.
I had shower water holding tank problem on the Sailing yacht Ireland. We tried to find and fix the problem over years with no luck. We tried making bigger U-bend water traps, we tried chemicals, cleaning the tanks regularly, … – you name it, we tried it.
By chance I was looking on the Internet and saw GREEN DRAIN. I was sent a few to try from Green Drain Europe. You cannot imagine how easy it was. I lifted the shower floor removed the hair catcher drain and popped the green drain in all the showers. The next time we went sailing guess what, not one smell! You cannot imagine how pleased the owner was. So simple and so easy to fit. The whole boat was smell free in a few minutes. After all those years and it would have
been 3 years trying everything to fix the smell, and a 5 minute job and it was gone. I am now on a new boat and will fit GREEN DRAIN on every shower and sink."
Neil Batt,
– Captain with 40 years' experience
We are looking for exclusive distributors within Europe